Matthews Fire Alarm Celebrates 100 Years of Excellence in Fire Protection
Ernest C. Matthews began a life's work devoted to the science of fire protection at the age of 20.
As a young electrical engineer, Matthews began studying fire alarms mainly as a hobby and in 1911, he registered his first patent of his invention of an automatic thermostat fire alarm. In 1912, he installed a private electric light plant in his parent's New Farm residence, which was the first home in the suburb to be fitting with electric light.
After Matthews began touring demonstrations of his inventions in 1911, many cities and businesses in the South East Queensland area began installing. The high demand led to the incoportion of Matthews Fire Alarm in 1923.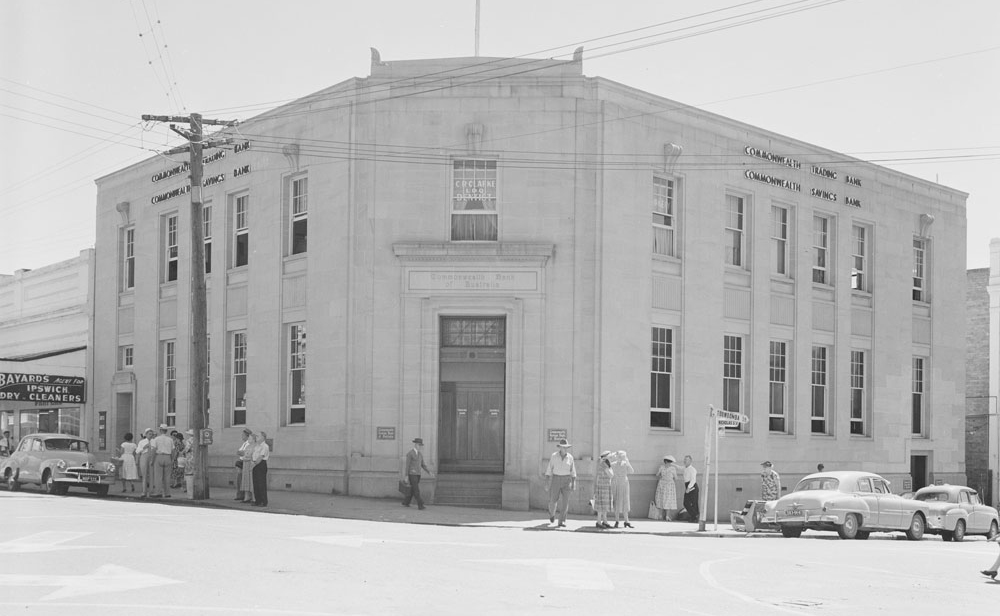 A Matthew's fire alarm installed on the electricity pole on the left, outside the Commonwealth Bank building, corner Brisbane and Nicholas streets, Ipswich (QLD), 1959
Today, Matthews Fire Alarm is a leading provider of fire protection solutions, and proudly commemorates its 100th anniversary. For a century, the company has been at the forefront of the fire protection industry, delivering innovative and reliable systems and products to safeguard lives and properties.
Established in 1923, Matthews Fire Alarm has evolved into a trusted name in fire protection, earning a reputation for its commitment to quality, expertise, and customer satisfaction. Over the years, the company has adapted to changing technologies and industry advancements while remaining true to its core values.
Throughout its history, Matthews Fire Alarm has played a pivotal role with Its comprehensive range of products and services. By providing solutions to meet the unique needs of each client, the company has built lasting partnerships and garnered the trust of customers across various industries. Manufacturing hundreds of products made of the highest quality.
One key factor contributing to Matthews Fire Alarm's success is its unwavering focus on innovation and continuous improvement. With a dedicated team of engineers and industry experts, the company remains at the forefront of technological advancements in fire protection. By staying abreast of the latest developments, Matthews Fire Alarm ensures that its clients have access to the most advanced and reliable fire protection products.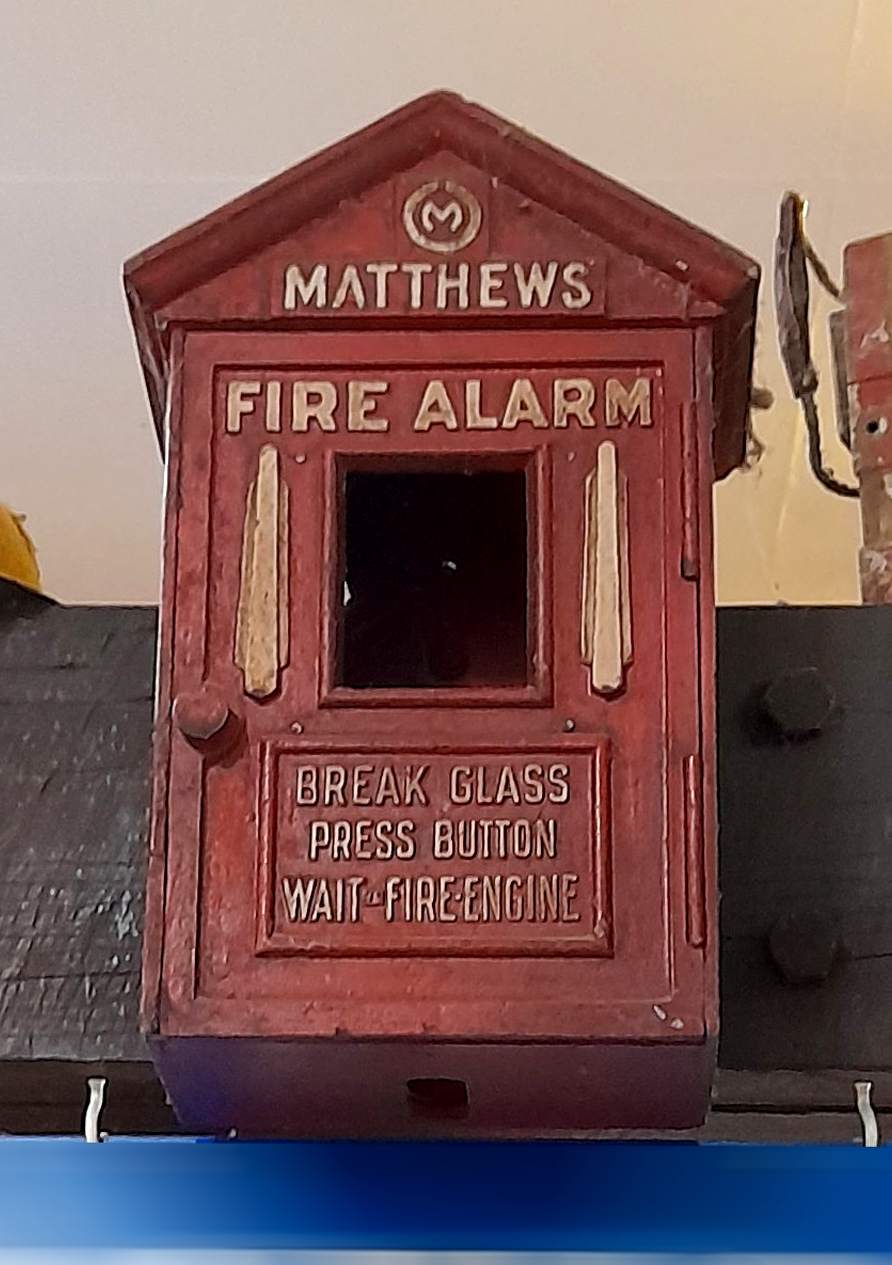 One Matthew's Fire Alarm now calls the Adelaide River Inn (Northern Territory) home.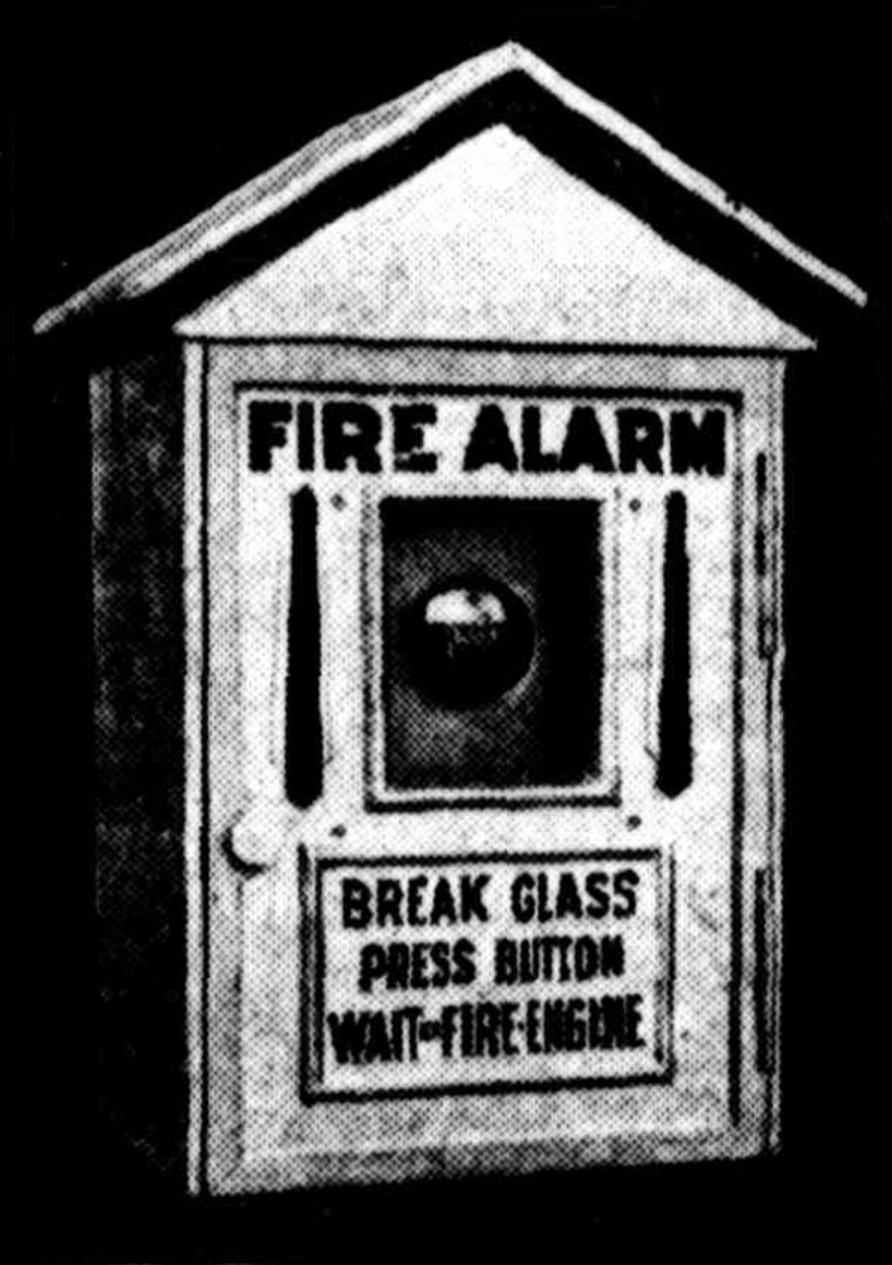 An excerpt from page 8 of The Daily Mercury (Mackay, Qld) on Friday, 21 July 1939.
Another cornerstone of the company's success is its commitment to adherence to rigorous industry standards and codes. Matthews Fire Alarm prioritises compliance with local, national, and international regulations, ensuring that its systems meet or exceed the highest safety standards. This dedication to quality and compliance has earned the company numerous certifications and accolades throughout its history.
As Matthews Fire Alarm celebrates its centenary, it also acknowledges the contributions of its employees, past and present, who have played a vital role in its growth and success. The company recognises the dedication, expertise, and passion of its team members, who have worked tirelessly to deliver exceptional fire protection products to clients worldwide.
Looking ahead to the next century, Matthews Fire Alarm remains committed to its mission of protecting lives and properties from the devastating impact of fires. The company will continue to invest in research and development, exploring new technologies and methodologies to further enhance fire safety. By embracing emerging trends and anticipating industry needs, Matthews Fire Alarm aims to remain an industry leader for the next hundred years.
Matthews Fire Alarm's centennial celebration is a testament to its legacy of excellence in the fire protection industry. With a century of experience, the company has established itself as a trusted provider of cutting-edge fire protection solutions and products. As it embarks on the next chapter, Matthews Fire Alarm is poised to continue its commitment t supplying Quality Products to the fire protection industry.